We're BACK !!
Thanks to our House Committee, our outdoor sign has been refurbished and re-installed with the help from our friends and sponsor at C & C Millrights. Many Thanks..
​
The House Committee has been working hard since our restaurant tenant' s lease expired and vacated our facility last September.
​
There is more work to do, but we will get there with the help and support of our members and community..
​
Elbert Kinser, House Comittee Chairman
Mark Kansler from C&C Millrights and his assistant shown re-installing our outdoor Post sign
Post 1990 sadly announces that Commander "Bill" Irwin, who has led Post 1990 for the last three years, has completed his final mission and passed away on March 5th. He will be sorely missed by his fellow comrades and everyone who knew him.
​
Post 1990 will hold a "Celebration of Life" this Friday, March 12th, from 12pm to 2pm at Andrew Johnson VFW Post 1990.
​
Post Chaplain Matt Soergel will deliver the Eulogy. For more information, you can contact Chaplain Soergel at 423-525-0525.
​
Anyone is welcome to stand and honor the memory of Commander Irwin.
​
Rest in peace, Hero! A grateful Nation mourns for you.
​
(Kiser Rose Hill is in charge of funeral arrangement)
​
Commander William "Bill" Irwin
Post 1990 celebrated its 75th year of supporting Greene County's Veterans.
​
We received the Diamond Jubilee Award from our National Commander, Harold Roesch II, congratulating us on this historic event in our Post's history.
​
​
It was with great sadness that we had to postpone our 75th anniversary celebration that was planned. This was decided out of concern for those that might want to attend but are being cautious about either spreading or contracting the Covid-19 virus

Rest assured that we are working for Veterans as much as possible during this pandemic and that we will have a Great 75th Celebration as soon as it is safe.
​
Thank you for your continued support of VFW Post 1990.

Post 1990's Boy Scout of the Year
On behalf of Post Commander Irwin and the members of Post 1990, we would like to thank Thomas Adams of Boy Scout Troup 93 for representing our Post in the 2019-2020 Boy Scout of the Year scholarship competition.
​
Established in 2001, the Scout of the Year competition was designed to reward eligible members of the Boy Scouts and Girl Scouts who display standout citizenship, patriotism and love of country with college scholarships of up to $5,000.


Jacqueline Abnos- 2019-20 National VFW
Scout of the Year first place winner, sponsored by VFW Post 1829 in Kansas City, Missouri

Post 1990 would like to announce that Ms. Anna Lee Wilson to be Post 1990's 2019-2020 Voice of Democracy Audio Essay Winner. Her Essay will be entered in the next phase of the competition at the "District Level" . On behalf of Post Commander Irwin and the members of Post 1990, we would like to thank you for your submission and wish you luck going forward in the competition..

Established in 1947, the Voice of Democracy audio-essay program provides high school students with the unique opportunity to express themselves in regards to a democratic and patriotic-themed recorded essay. Each year, nearly 40,000 9-12 grade students from across the country enter to win their share of more than $1.9 million in educational scholarships and incentives awarded through the program.
Post 1990's Voice of Democracy Essay Winner
The 2019-20 theme was: "What Makes America Great"
2018-19 winner .Christine Troll of Somerset NJ
VFW Post 1990 hosted its first ever annual VFW Golf Tournament at Twin Peeks Golf Course.
​
Left to Right are runners up Jerry Holt and Turner Reaves, Post Commander Bill Irwin, and champions Wayne Bettis and Sam "Speedy" Herron.
for your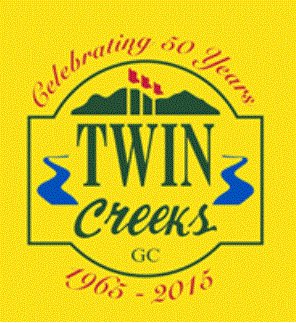 1st Annual Post 1990 Golf Tournament
Post 1990 Honors Trouper Cutshall
VFW Post 1990 Honors Trooper Cutshall with a Post Bench.
​
Pictured from left to right: Ruth Cutshall (wife), Billy Cutshall, Ronnie Dixon, CMDR Bill Erwin.
​
Thanks to this Patriotic Community Post 1990 has been able to, and will continue to, pay for the first year of your membership to the Veterans of Foreign Wars located in Greeneville, TN (Annual Fee is $35). Join us on the Last Thursday of each month around 6pm. Meeting starts at 6:30. Please have a copy of your DD214 showing proof of eligibility.
Post 1990 1st Year Membership Dues Waived