USS Greeneville 25th Anniversary Reunion
Several activies are planned over the July 4th weekend for the current and former crew visiting Greeneville. Bob Rediske, a Post 1990 member, met with several USS Greenevilles's submariners at Aubrey's this week to discuss the activites and remimisce.
​
​
​
USS Greeneville is a Los Angeles-class fast attack submarine, built at the Newport News Shipbuilding and Dry Dock Company in Newport News, Virginia, on 14 December 1988, her keel was laid down on 28 February 1992. She was launched on 17 September 1994.
From Left to right, Bob Rediske, Post 1990 member and former USS Greeneville submariner, Robert Lang, Commanding Officer, his wife Carrie, Johnathan Render USS Greeneville's ""Chief of the Boat" and Dale Long, president of USS Greeneville, Inc. and who partitioned to have a boat named after the town.
The USS Greeneville was named after Greeneville TN , the home of 17th United States President Andrew Johnson, after local residents, businesses and government officials began a campaign for a submarine to be named after their town, rather than a large metropolitan area.
5th Annual Greene County 1st Responders & Military Veterans (+Guest) Appreciation Luncheon will be held on July 14th between 11:30am and 1:30pm.
The Modern Woodman Fraternal Organization sponsored the recent swap meet at Post 1990 VFW in Greeneville.
​
Jake Ottinger, manager of the local organization made the presentation of $2500 as a matching fund gift. Many thanks to Jake and Modern Woodman.
Pictured Left to Right: John Dixon, Larry Fillers, Jake Ottinger, Mike Musick and Larry Henderson
Andrew Johnson Post 1990 VFW, installed its new Officers for the 2021/2022 year

Join us in congratulating these gentleman and wish them well as they move VFW Post 1990 into the future of Service to Veterans in Greene Co.

From Left to right, Andrew Cornwell (Quartermaster), Charles McClain (Service Officer), Bill Ridley (3rd Year Trustee), Matt Soergel (Chaplain), Mike Musick (Commander), Larry Henderson (Sr Vice Commander), John Dixon (Jr Vice Commander/Adjutant). Not pictured is Ron Dixon (Judge Advocate), Elbert Kinser (Surgeon).
VFW Post 1990 donated over 30 Car model kits worth over $700 to Roger Hull, Volunteer Coordinator of the Veterans Administration's Crafts Room in Johnson City.
​
These kits , as well as our paracord kits Post 1990 provided earlier this year, will help veterans in long term care be more active and engaged. It is our way of thanking them for their service to our country.
​
Money raised from our Spring Poppy Distribution and other activities as well as additional help from our community, retailers and sponsors are added to Post 1990's Relief Fund which is used to pay for these kits.
​
We want to thank everyone who has made this Model Car Project a success though their donations.
Photo taken by VFW Post 1990 member Milton Parham. Shown Left to Right Post members, Larry Henderson, Bill Ridley, Rodger Lipford, J.H. Wilhoit and Andrew Cornwell.
We're BACK !!
Thanks to our House Committee, our outdoor sign has been refurbished and re-installed with the help from our friends and sponsor at C & C Millrights. Many Thanks..
​
The House Committee has been working hard since our restaurant tenant' s lease expired and vacated our facility last September.
​
There is more work to do, but we will get there with the help and support of our members and community..
​
Elbert Kinser, House Comittee Chairman
Mark Kansler from C&C Millrights and his assistant shown re-installing our outdoor Post sign
Post 1990 sadly announces that Commander "Bill" Irwin, who has led Post 1990 for the last three years, has completed his final mission and passed away on March 5th. He will be sorely missed by his fellow comrades and everyone who knew him.
​
Post 1990 will hold a "Celebration of Life" this Friday, March 12th, from 12pm to 2pm at Andrew Johnson VFW Post 1990.
​
Post Chaplain Matt Soergel will deliver the Eulogy. For more information, you can contact Chaplain Soergel at 423-525-0525.
​
Anyone is welcome to stand and honor the memory of Commander Irwin.
​
Rest in peace, Hero! A grateful Nation mourns for you.
​
(Kiser Rose Hill is in charge of funeral arrangement)
​
Commander William "Bill" Irwin
Post 1990 celebrated its 75th year of supporting Greene County's Veterans.
​
We received the Diamond Jubilee Award from our National Commander, Harold Roesch II, congratulating us on this historic event in our Post's history.
​
​
It was with great sadness that we had to postpone our 75th anniversary celebration that was planned. This was decided out of concern for those that might want to attend but are being cautious about either spreading or contracting the Covid-19 virus

Rest assured that we are working for Veterans as much as possible during this pandemic and that we will have a Great 75th Celebration as soon as it is safe.
​
Thank you for your continued support of VFW Post 1990.

Greene County is issuing Veteran ID cards at the County Annex. Just bring a copy of your DD-214 with you and the cards are printed right there.
​
Eateries and Vendors honoring all Veteran ID Cards !!!
1st Annual Post 1990 Golf Tournament
VFW Post 1990 hosted its first ever annual VFW Golf Tournament at Twin Peeks Golf Course.
​
Left to Right are runners up Jerry Holt and Turner Reaves, Post Commander Bill Irwin, and champions Wayne Bettis and Sam "Speedy" Herron.
for your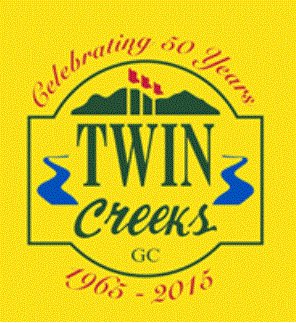 Post 1990 Honors Trouper Cutshall
VFW Post 1990 Honors Trooper Cutshall with a Post Bench.
​
Pictured from left to right: Ruth Cutshall (wife), Billy Cutshall, Ronnie Dixon, CMDR Bill Erwin.
​
Thanks to this Patriotic Community Post 1990 has been able to, and will continue to, pay for the first year of your membership to the Veterans of Foreign Wars located in Greeneville, TN (Annual Fee is $35). Join us on the Last Thursday of each month around 6pm. Meeting starts at 6:30. Please have a copy of your DD214 showing proof of eligibility.
Post 1990 1st Year Membership Dues Waived